I continue my fascination (well, okay, obsession) with small RVs, and today is no exception as I go on the hunt for the best small class C motorhomes that I can find.
Small Class C motorhomes seem to fit that middle ground just perfectly, where you want something quite compact, but not as compact as a campervan or a truck camper.
And you still want an RV big enough to not feel too cramped, but not as big as a Class A motorhome or a fifth wheel trailer.
Small Class C RVs really seem to have the best of both worlds, but to find the best Class C motorhome, we should really start by defining, as best we can, what a Class C motorhome is.
What is a Class C RV?
The easiest and quickest way that I have used to define a Class C RV, is that the Class C motorhome has an overhang that extends over the cab. That overhang area is often used as a sleeping space, but also commonly used for storage.
But what actually defines a Class C motorhome, is that it's built on a 'cutaway chassis'. This is a chassis where the whole front of the vehicle (including the engine, doors, dash and the cockpit area) is the same general construction as a van or a truck.
One of the main appeals of the Class C (so I've read) is that this cutaway chassis of the Class C makes it a safer vehicle, for the driver and passenger, in the event of an accident.
Now that we know what we're looking for in a Class C RV, let's have a look at what is available on the market! 
Benefits of a Class C RV
Other than the safety of the Class C cab mentioned above, some of the other benefits of small Class C's are:
Can sleep a lot of people for their size – the area over the cab makes an awesome sleeping space, especially for kids, so you can fit more sleeping people into a Class C RV
Their smaller size (compared to Class A motorhomes) make them easier to manoeuvre and drive, and you have more options of where they can be parked or camped.
Good fuel economy
Criteria for a Small Class C Motorhome
In order to keep things consistent, here is the criteria I'm going to stick to when looking for the best small Class C motorhomes:
Less than 25ft (7.6m)
Sleeps at least a couple (has a double bed as a minimum)
Has usable space in the cab overhang
So let's get started! I've divided these up into continents (America, Europe and Australia) but they're in no particular order.
North America
Winnebago Ekko
Let's start with the giants of the RVing world, Winnebago have a number of Class C RVs, but the new model Ekko is the smallest Class C RV currently in their product range.
At just 23ft the Ekko is perfectly sized for a couple. However, if you're a family it can also accommodate more sleepoing areas with the optional pop-top.
It really does seem to be aimed at adventurous people, with AWD, plenty of water and solar for going off-grid, storage of outdoor gear and it's insulated for all weather. There's lots to love about this Class C.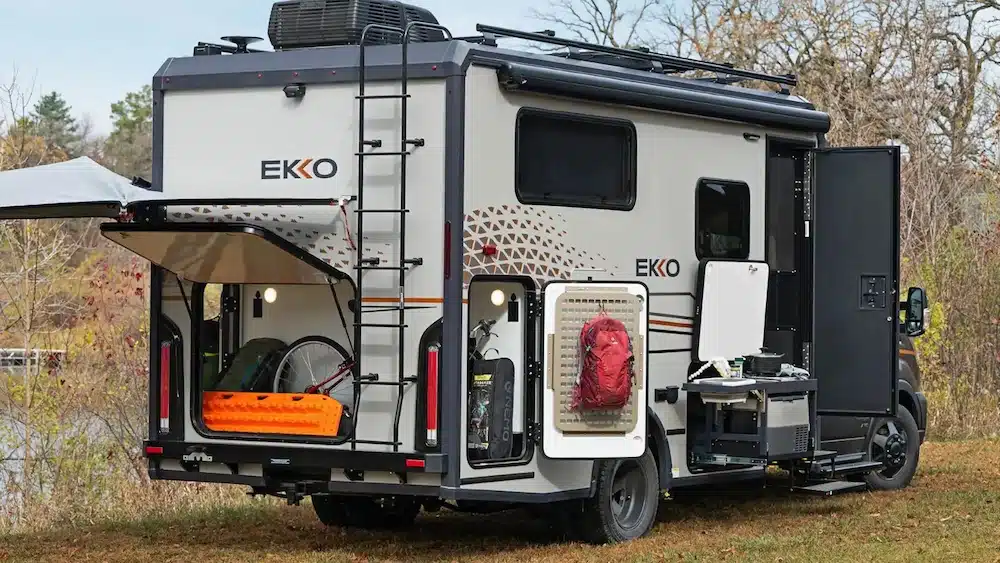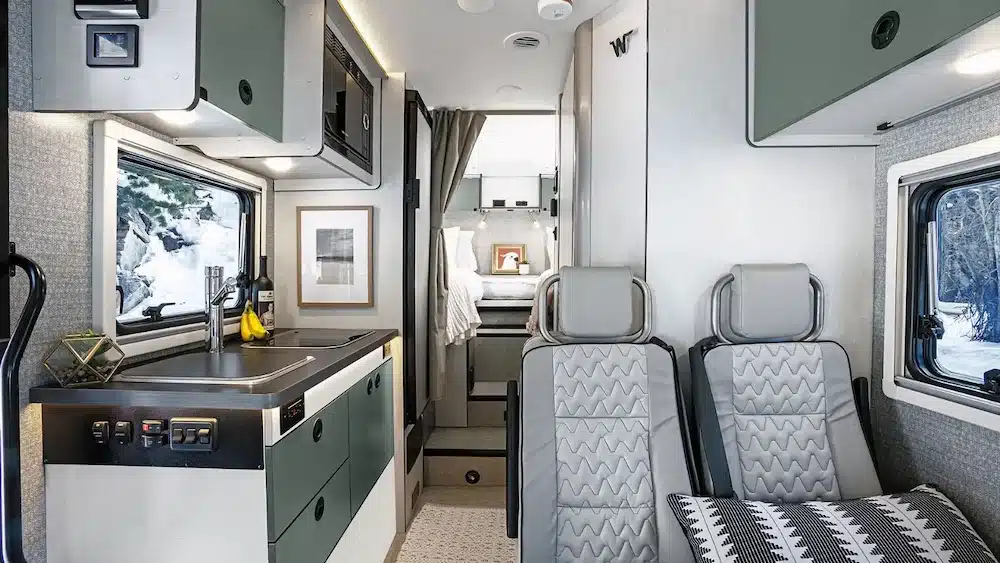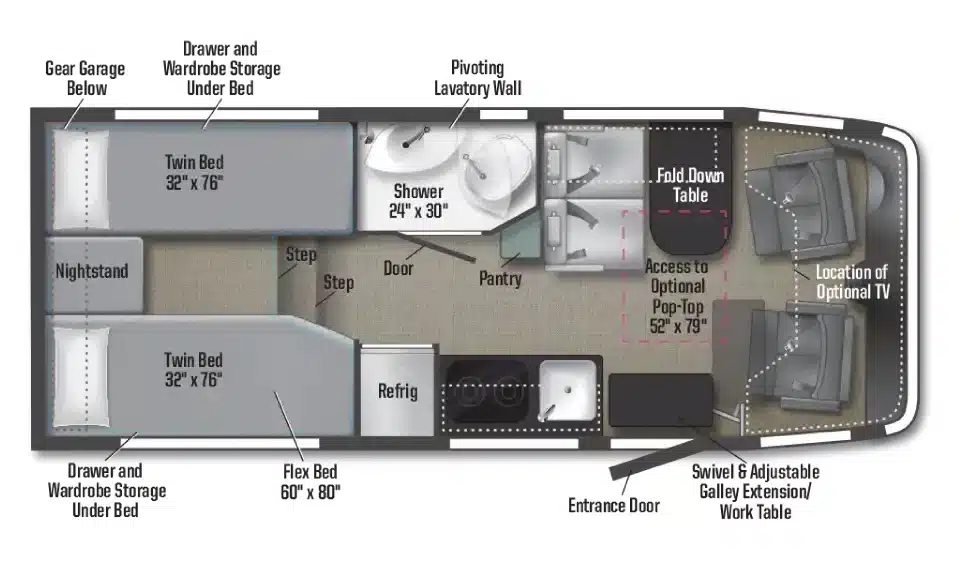 Length: 23′
Weight: 11,000lbs
Sleeps: 4
Price: $207,707
Thor Four Winds
In the 24'1" length the Thor Four Winds has two layout options; one with the bed in the corner and one that includes a slide. And of course you can have a bed in the over-cab area too, so the Four Winds comfortably sleeps 4. (There are other layout options in longer lengths, some of which include bunks, so there are plenty of options).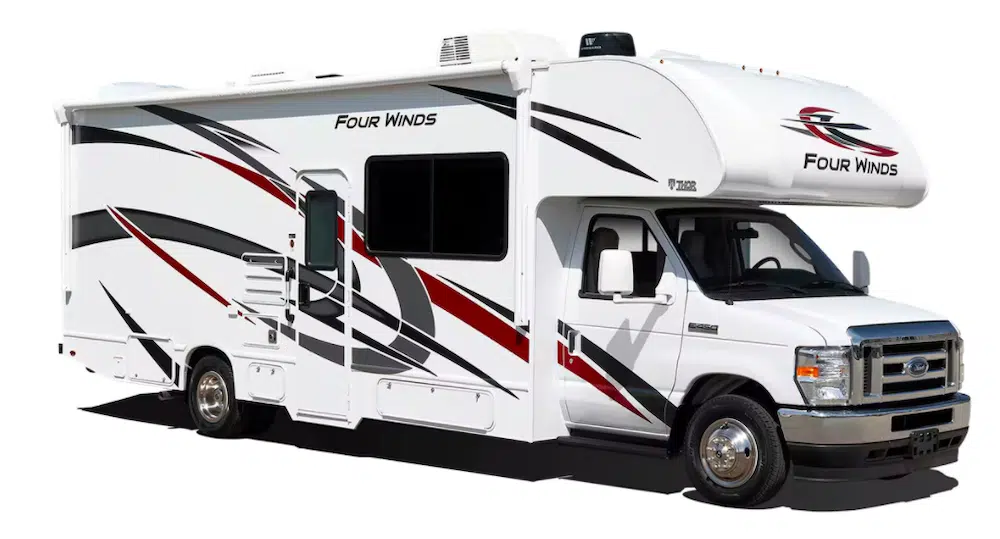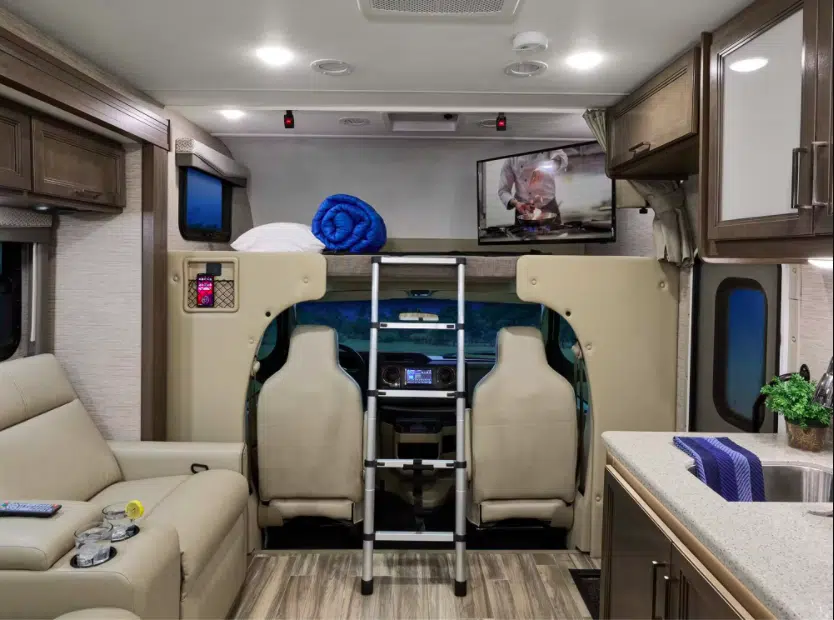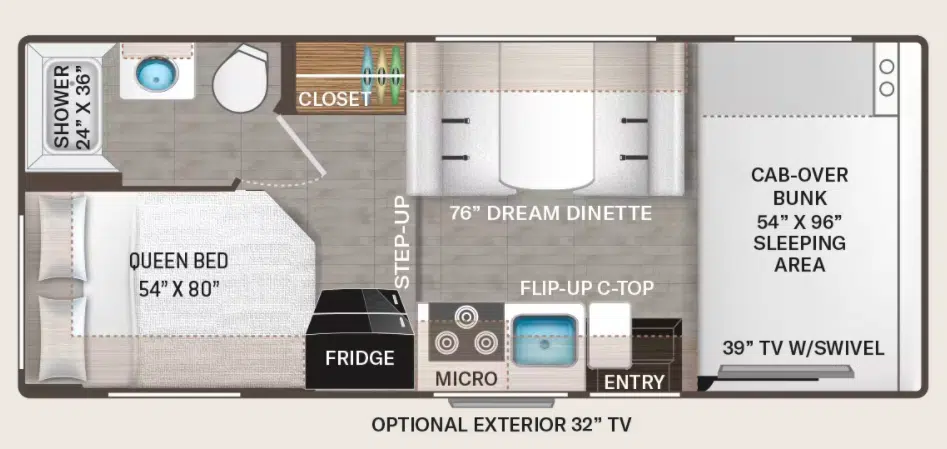 Length: 24'1″
Weight: 12,500lbs
Sleeps: 4
Price: $123,150
Renegade RV Vienna
A very similar layout to, well, lots of other Class C's. At 24'11" it just sneaks in to our 'under 25ft' criteria.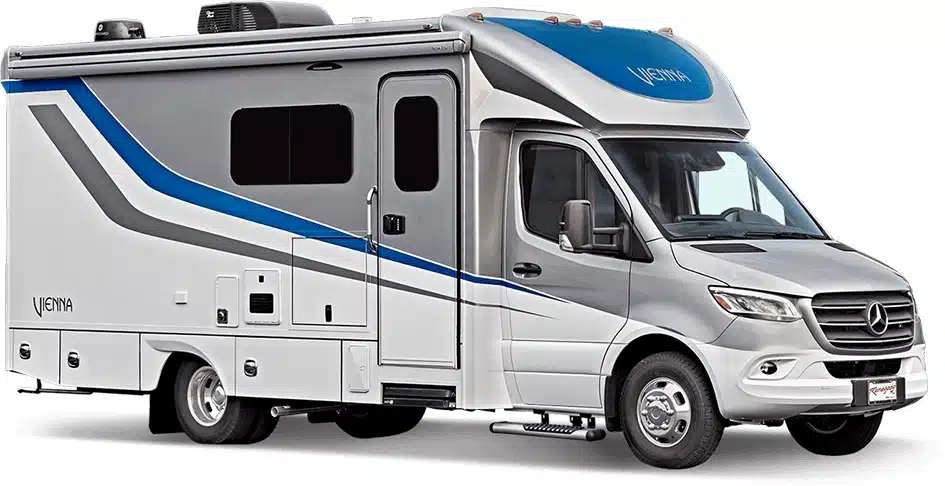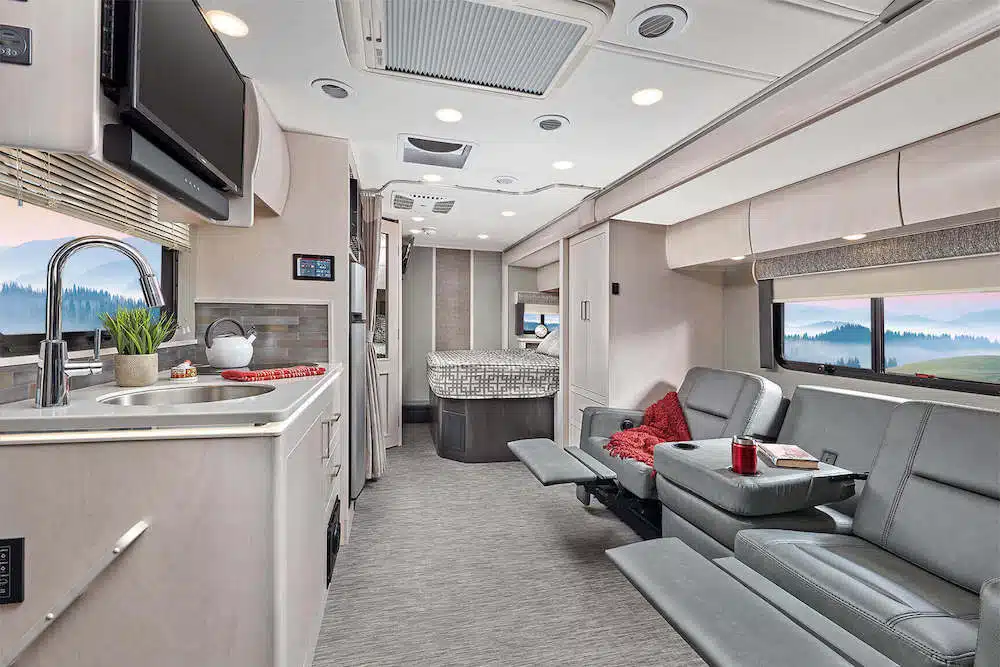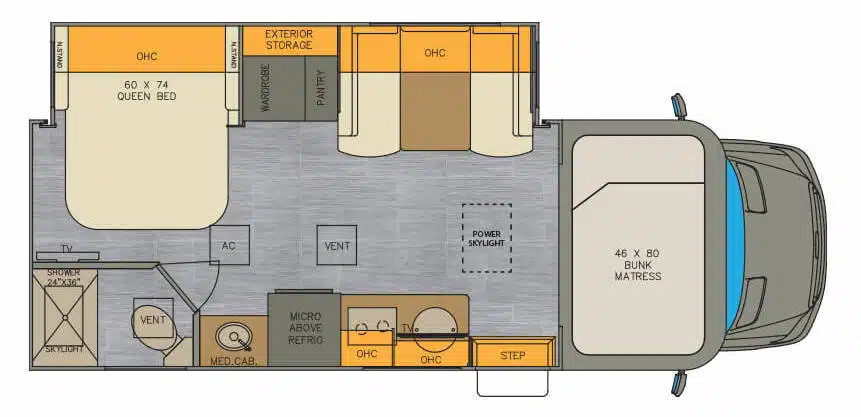 Length: 24'11"
Weight: 11,030lbs
Sleeps: 4
Price from: $183,960
Gulfstream Coach BT Cruiser
I really like the layout of this BT Cruiser 5210, it's really spacious. But… that spaciousness comes at a cost. I'm not a fan of having to convert the bed every night; and I've never slept on a jack knife sofa so I don't know how comfortable they are… but they don't look all that comfy to me.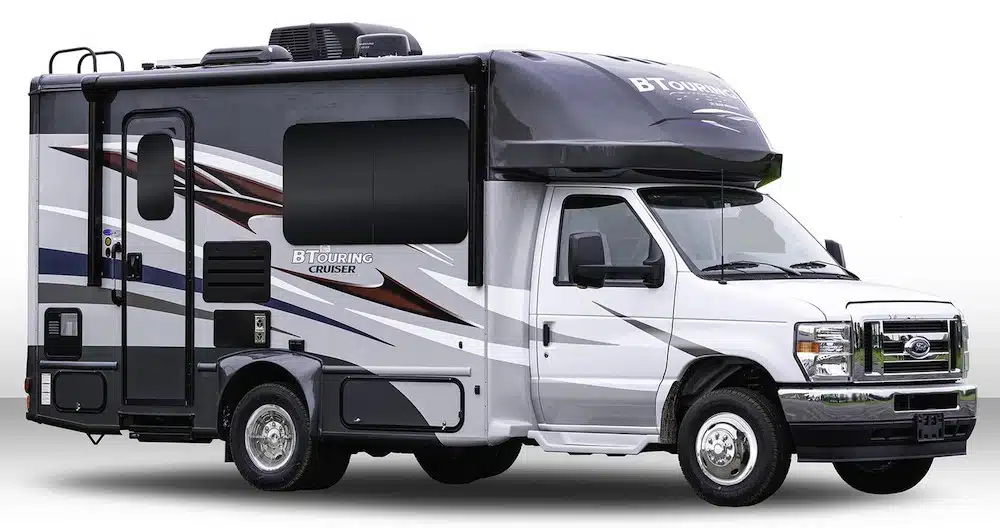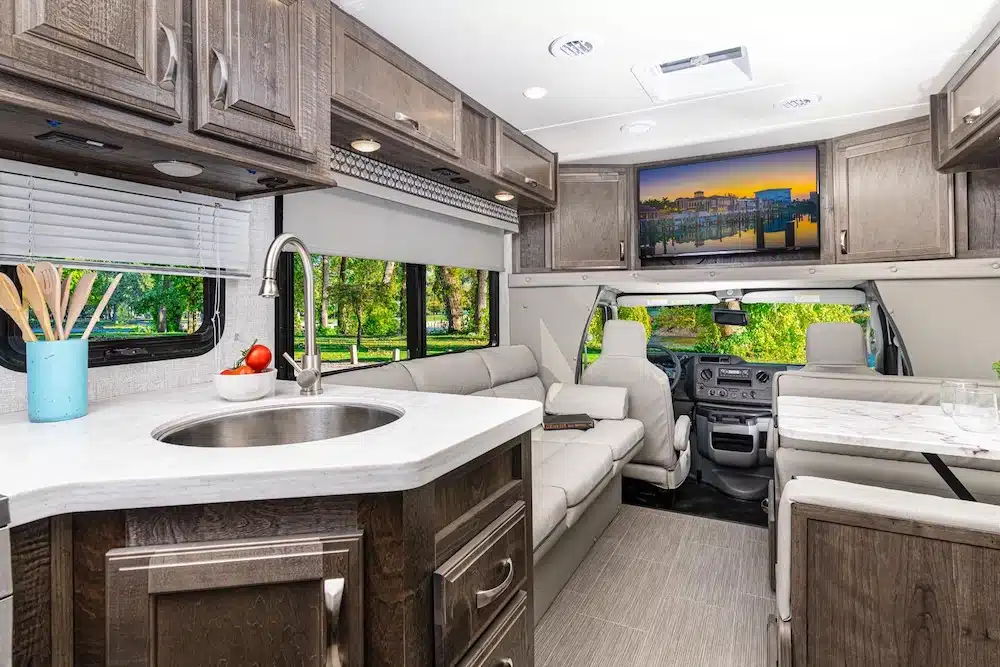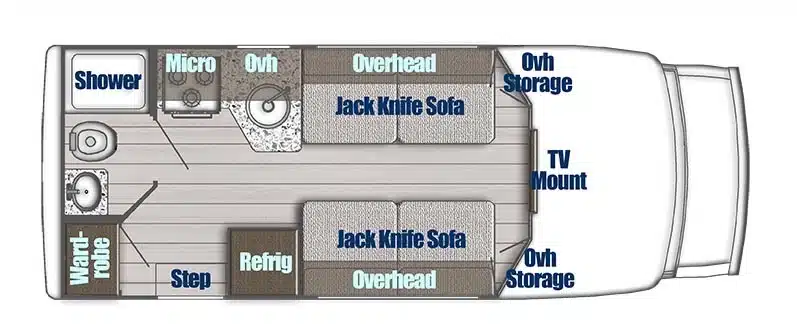 Length: 22'6″
Weight: 12,500 lbs
Sleeps: 
Price: $130,467
Forest River Sunseeker MBS
The problem with looking at RVs all the time, is that it makes me really envious of other RVs. I'm not really sure why, but this one has got me pining for it. Maybe it's the spacious-ness that the slide provides? (Cos it certainly ain't the decor of this particular rig.)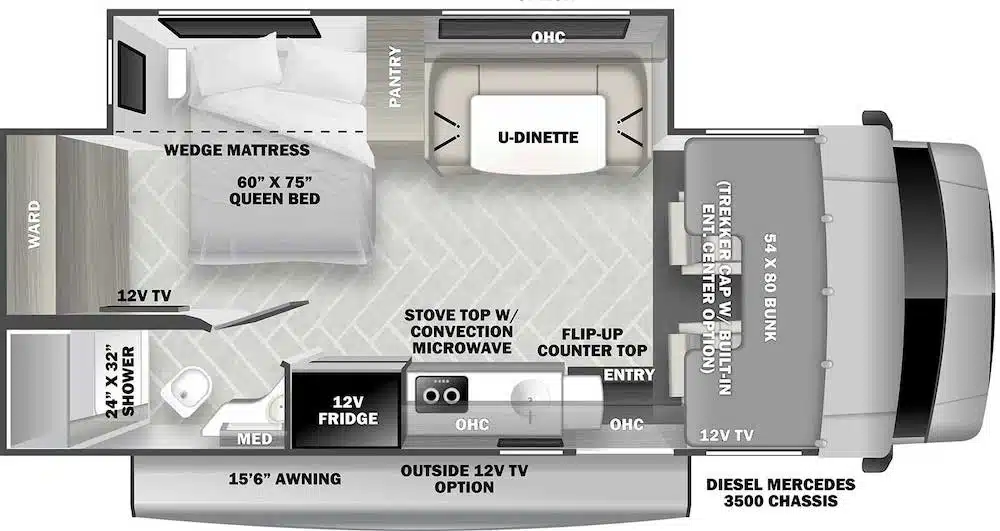 Length: 25'5″
Weight: 11,030 lbs
Sleeps: 4
Price: $139,990
Dynamax Isata 3
They used to have a floorplan of the Isata 3 that utilized a drop down bed over the living area, but this doesn't seem to be an option on the newer models any more. 
But the 24FW has the familiar layout with the bed and dinette on a slide.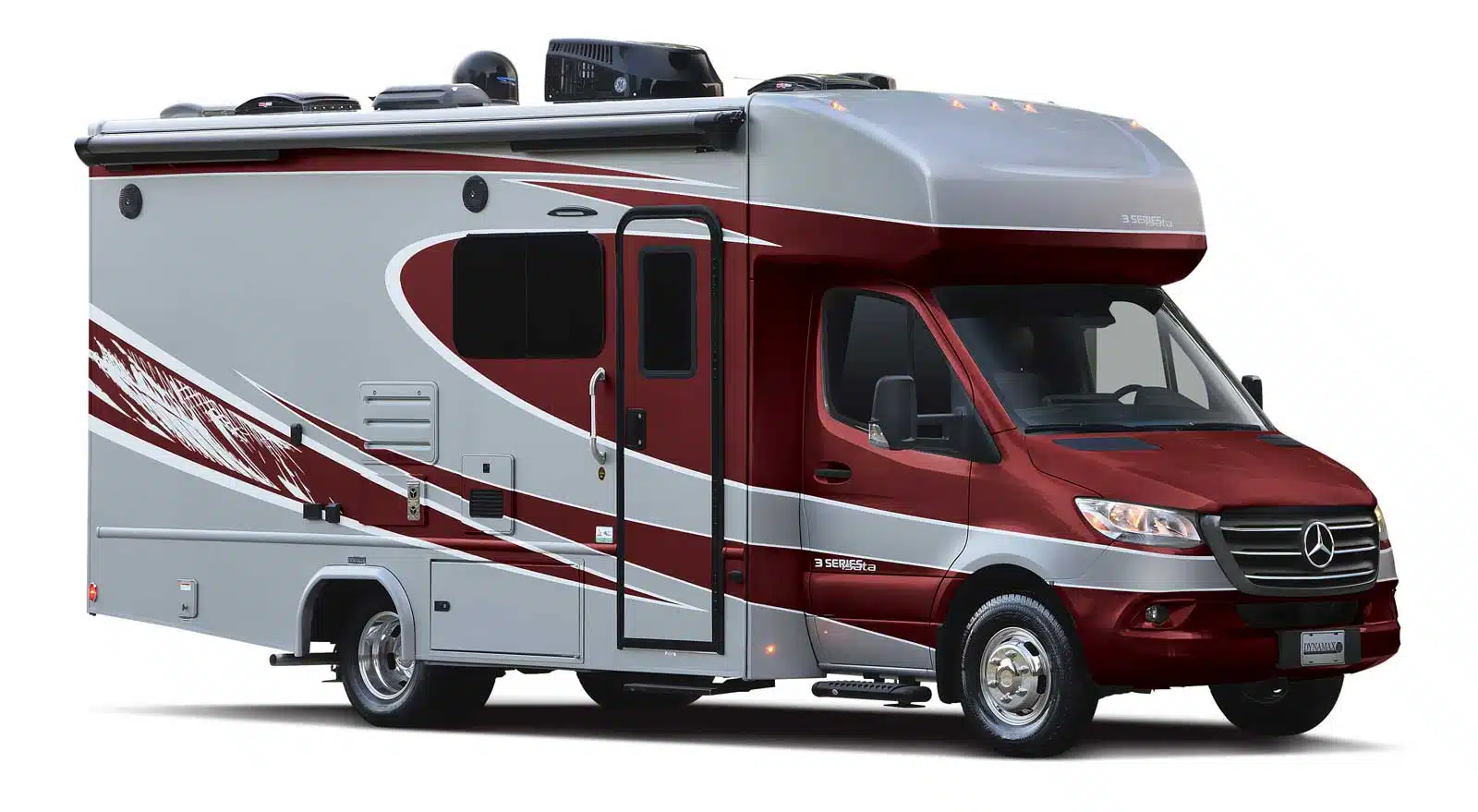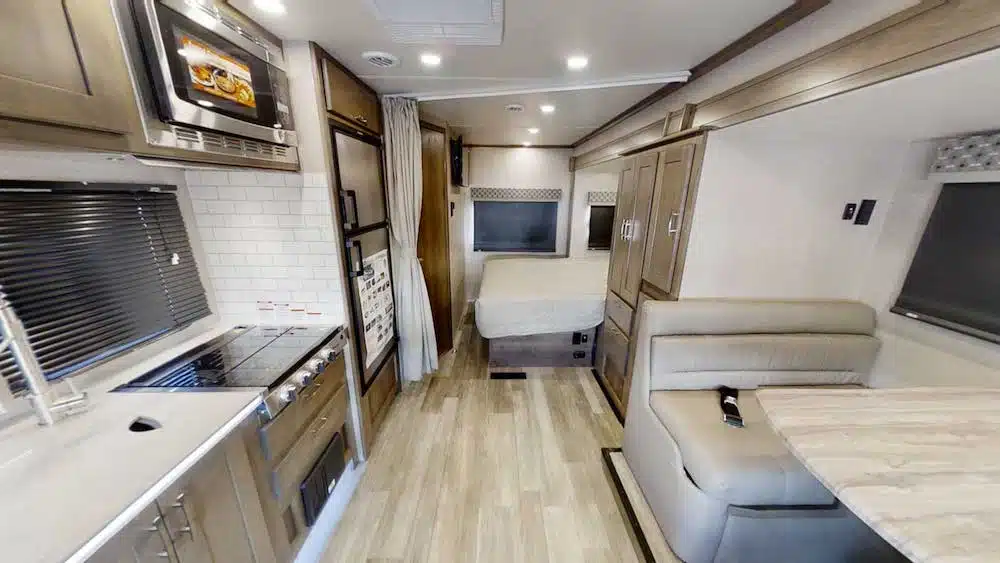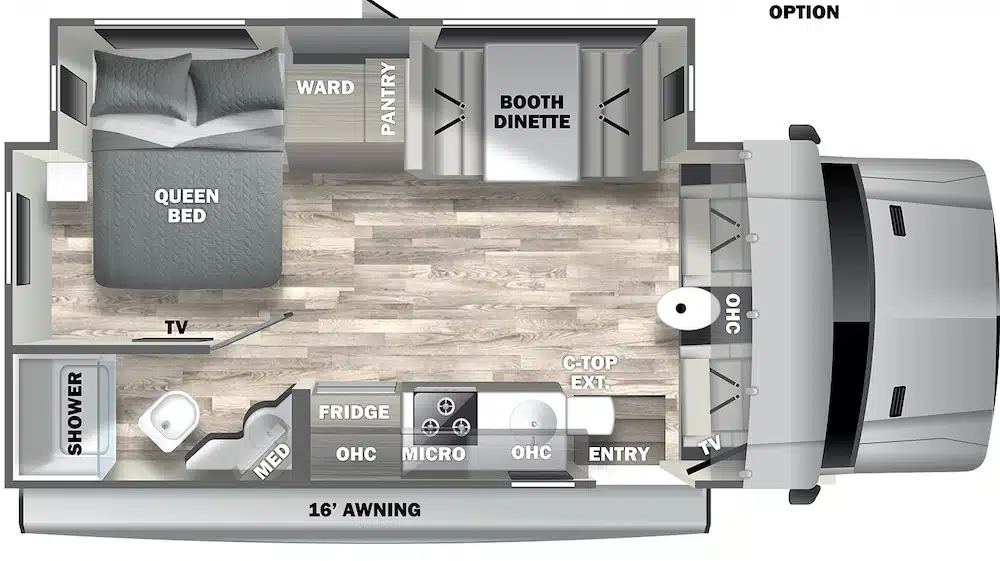 Length: 24'7″
Weight: 11,030lbs
Sleeps: 2-4
Price: $186,390
Coachmen RV Prism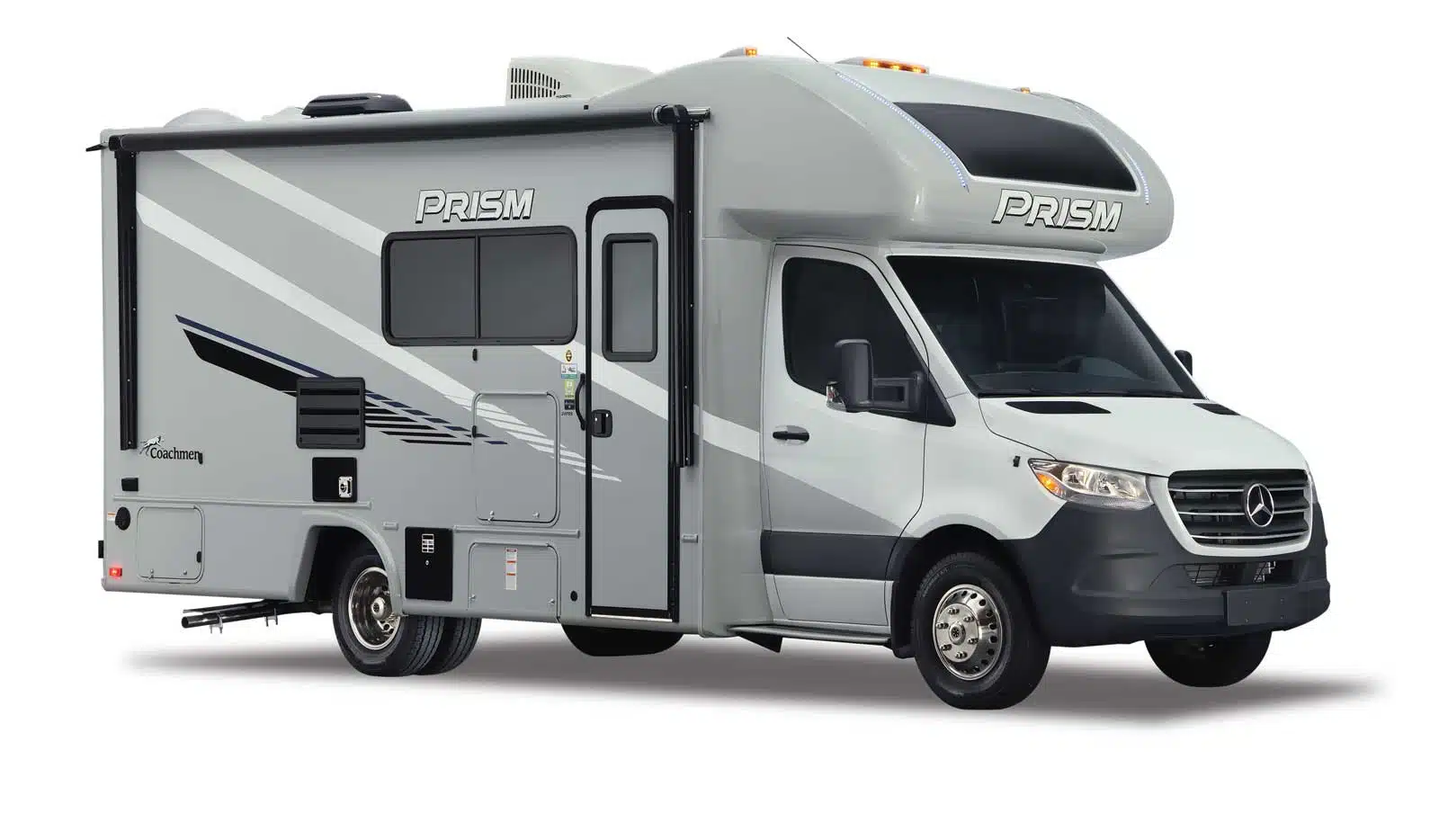 The 24FS model has a cool little feature, it's called a Slide in Slide Entertainment Center which you can see below.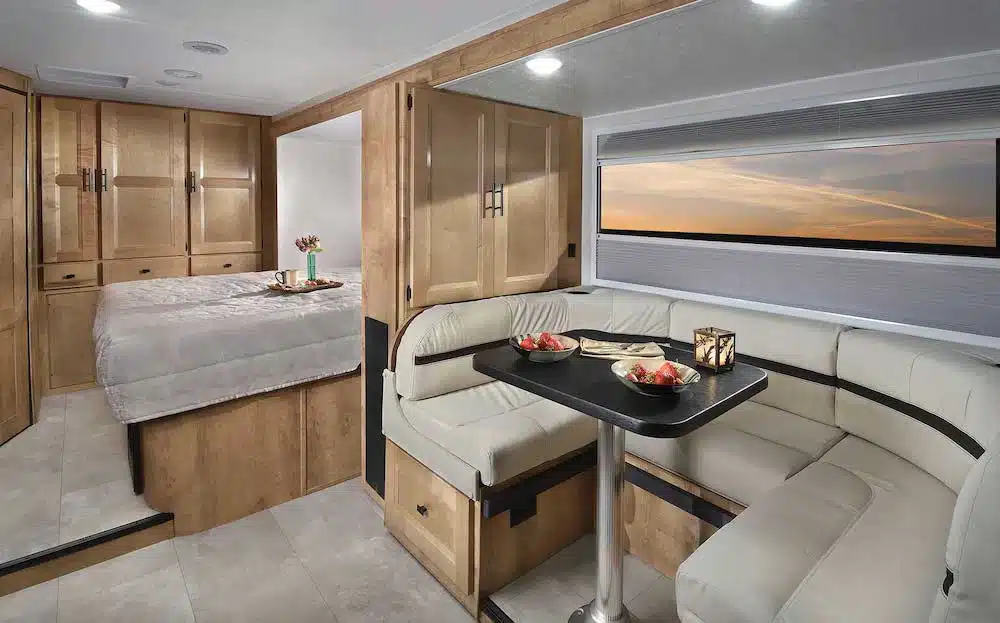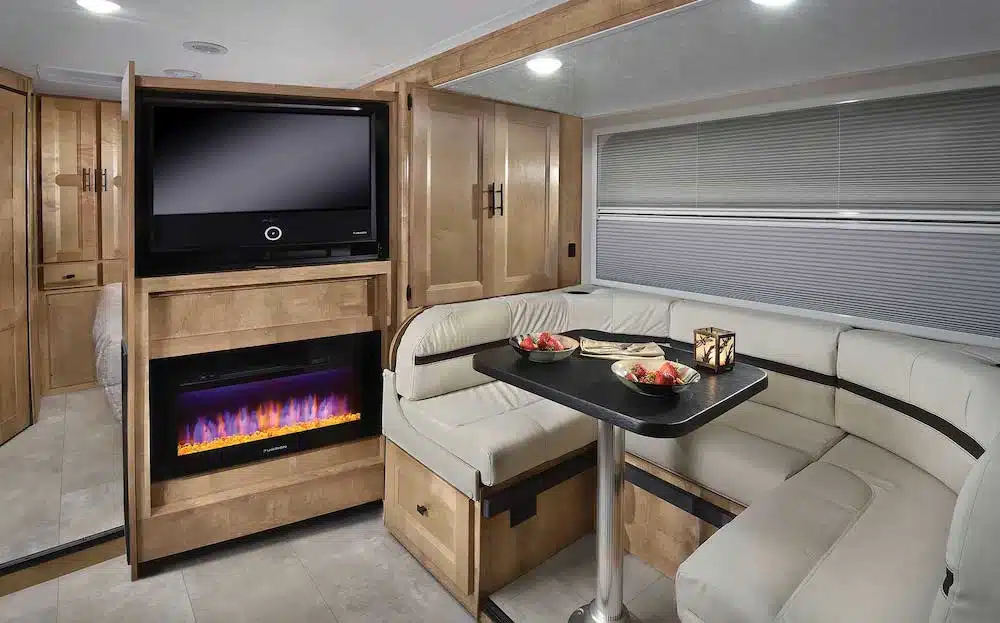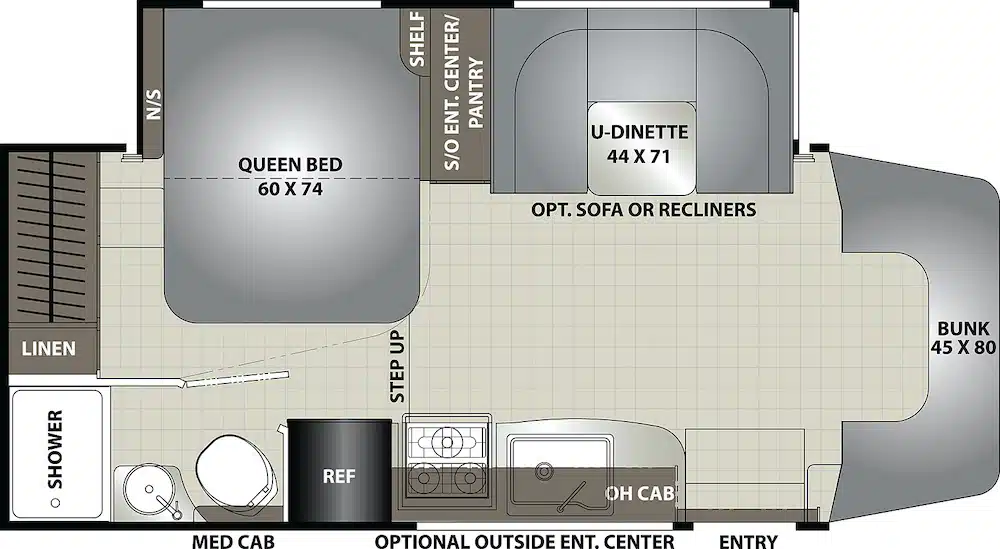 The website for this RV is great because it has lots of photos and quite a few videos. You can check out the Prism here: coachmenrv.com
Length: 24'11"
Weight: 11,030lbs
Sleeps: 
Price: $134,995
Australia
Since I'm in Australia, I've gotta show you what we have available here. Umm, the selection is not large, I gotta admit. But I think it's a pretty nice line-up.
Explorer Motorhomes Vision
These motorhomes are one of my favorites. I've made no secret of that. Yep, I've waxed lyrical about this compact motorhome here.
I love it because it's so small and compact (just 19ft / 5.8m), it's 4WD and it has a fantastic, innovative layout. And it's fully self-contained, therefore perfect for bouts of boondocking in the outback.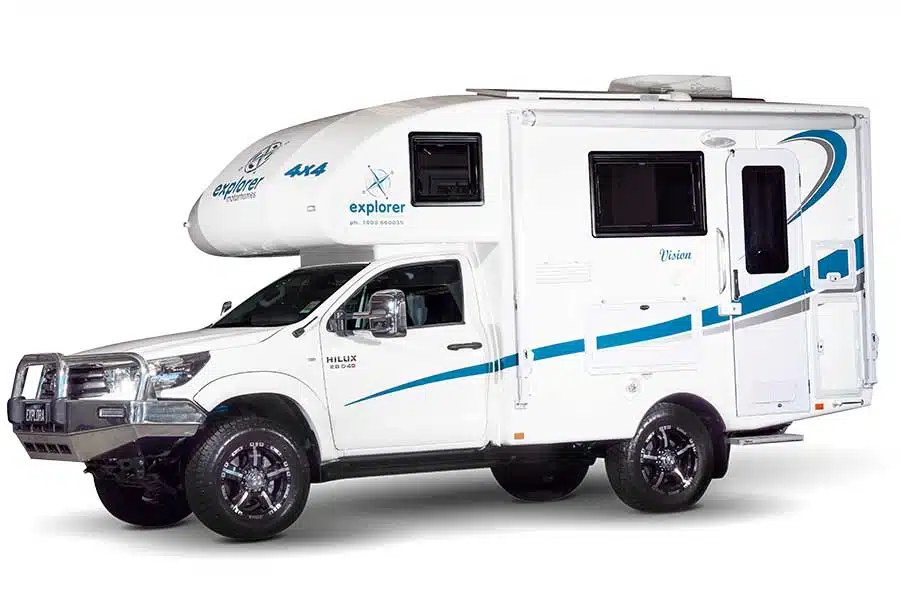 Jayco Conquest
At just 20ft, this little number is perfect for Australian roads… and caravan parks. We don't really have the infrastructure for large rigs so this little beauty will fit anywhere you want to go. I love the layout with the drop down bed, making the most of the available space.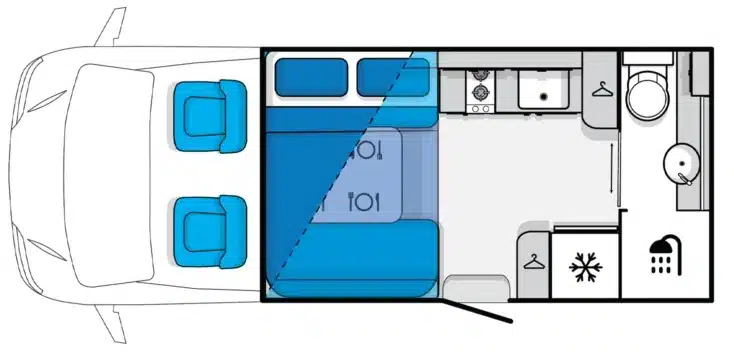 Price: $131,990 AUD
Sunliner Trex
The Trex is the smallest Class C in the Sunliner range, and at just 6.5m / 21ft, it may prove to be a little bit too small for you. But they do have some larger Class C models. And the drop down bed in the Trex really does open up the space beautifully.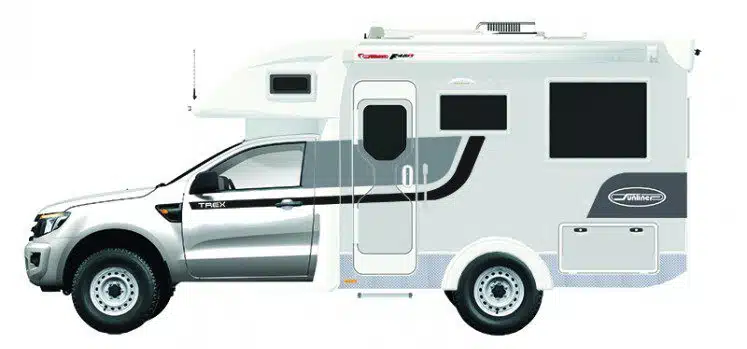 Avida Birdsville
If you're after a small Class C, but you still want to sleep the whole family, then the Birdsville may just fit the bill. With the slide opening up the space, you have a bed in the slide and one above the cab.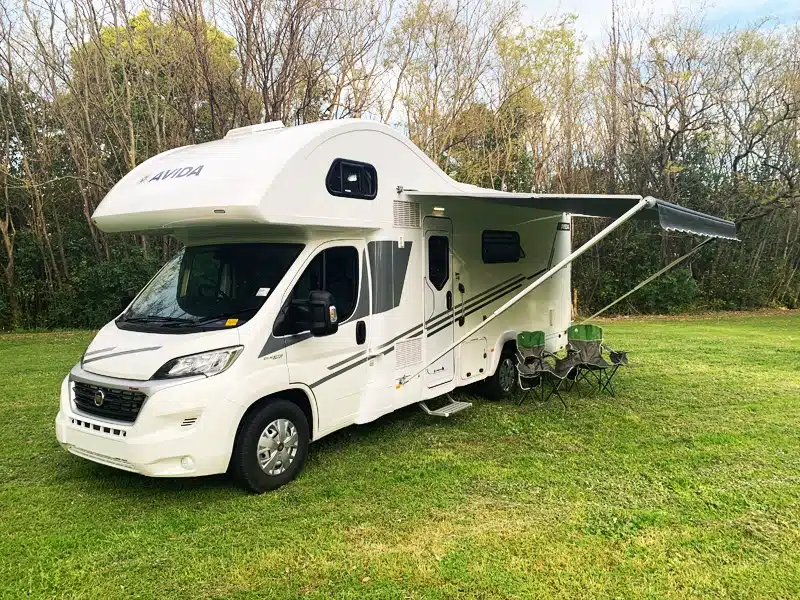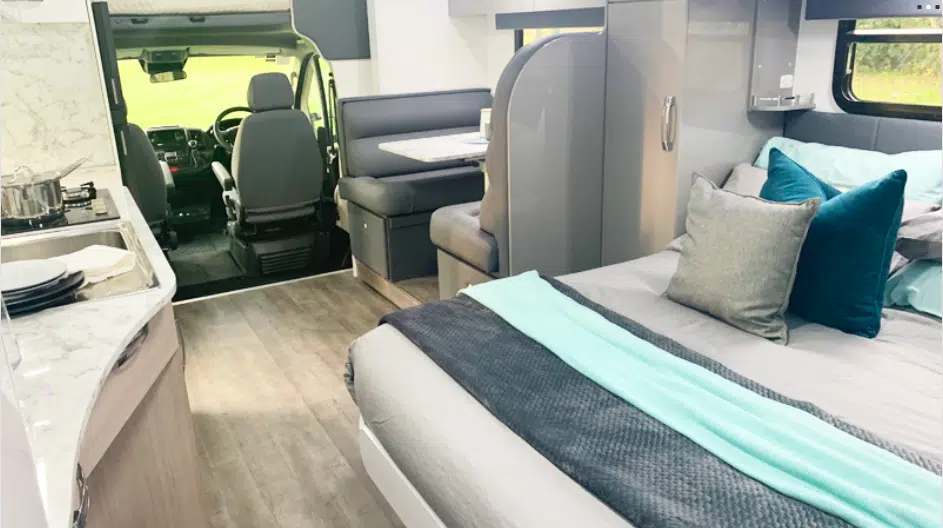 Europe
Leave it to the Europeans to have compact Class C motorhomes, with clever layouts and great functionality, and to top all off with stylish and contemporary decor.
But gosh, there are A LOT of European motorhome manufacturers! And since the Europeans specialize in the smaller RVs, there are loads of small Class C motorhomes that I could include in this list.
But I couldn't possibly do them all justice, so I'll include some of my favourites here, and then give you a list of more European Class C motorhome manufacturers for you to check out if you wish.
Adria Compact Supreme SL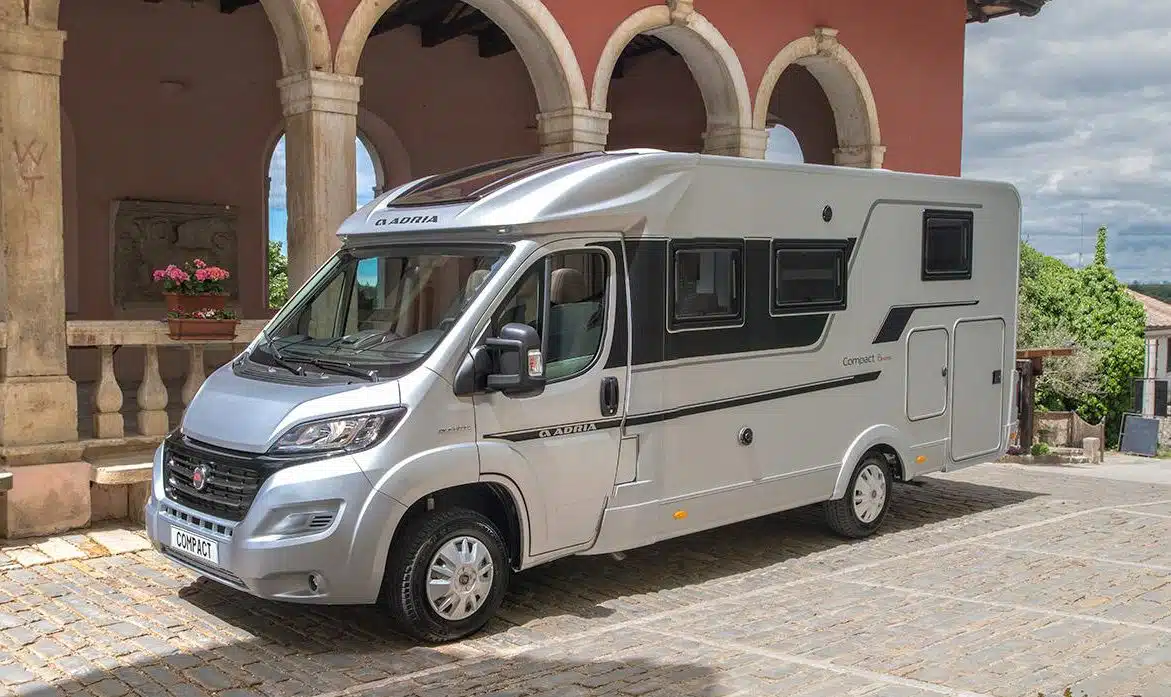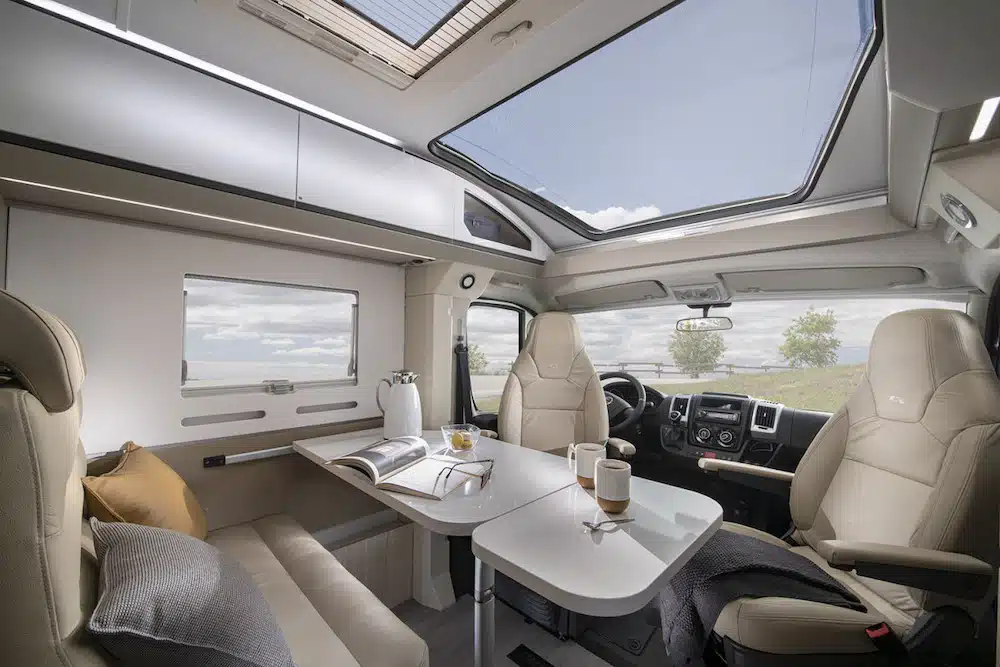 Hymer Exsis-t
Gosh, this Hymer just looks luxurious and classy. I can imagine myself swanning around Europe in this, enjoying beautiful wines, fabulous food, amazing views and more culture and history than I know what to do with!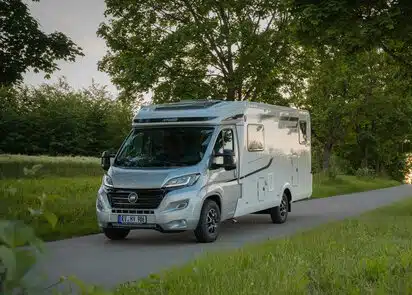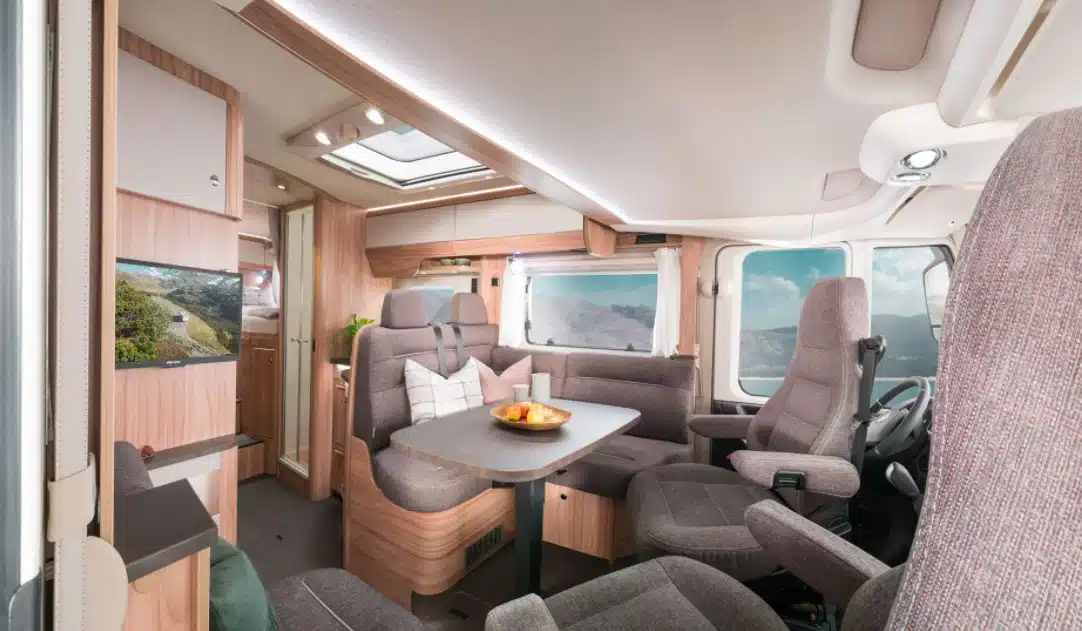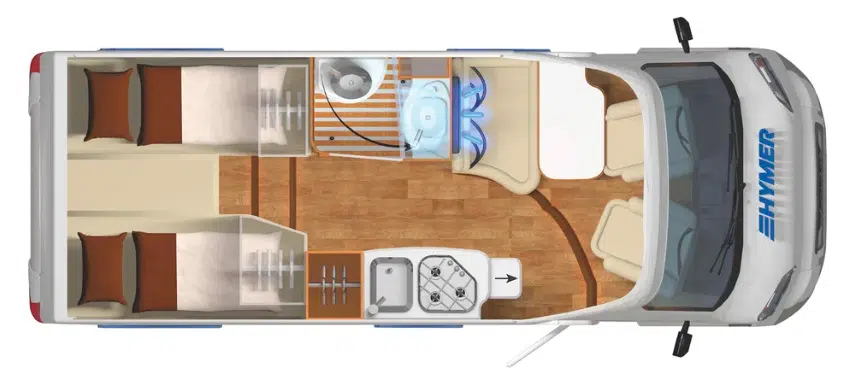 Weinsberg CaraHome
The CaraHome is the only small Class C motorhome that I've found that has permanent bunks for the kids, and is still only 6m in length. Plus the dinette can convert into another small bed, which makes this Class C perfect for families.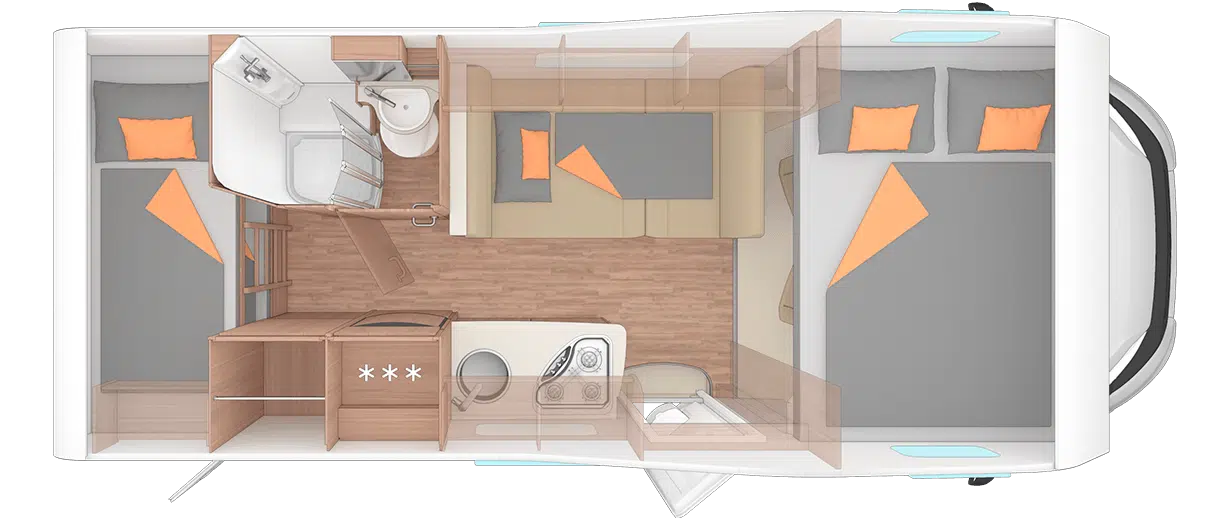 Carado A-132 Alcove motorhome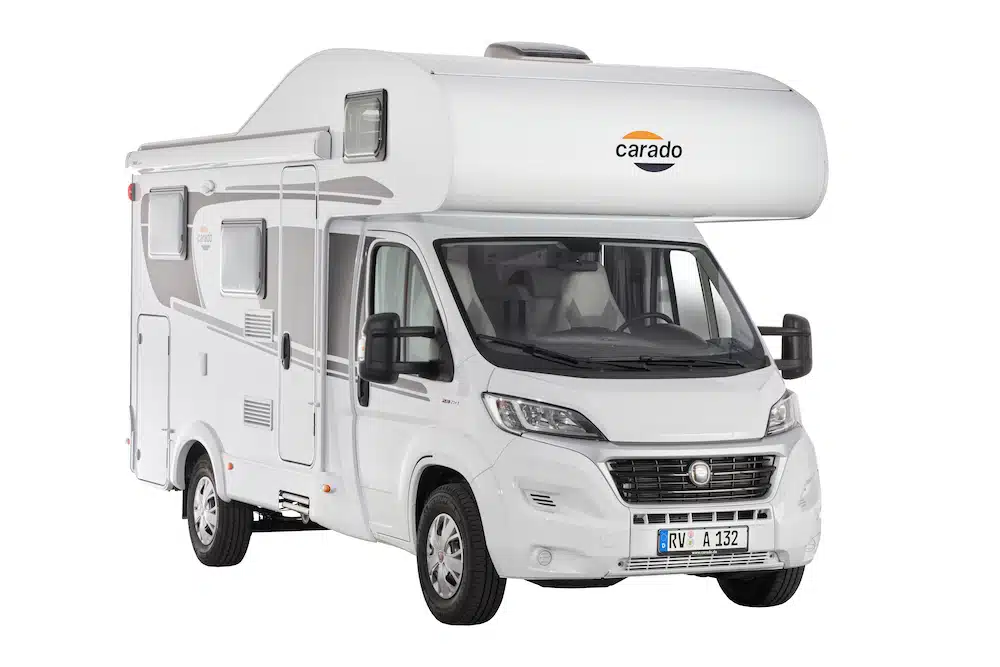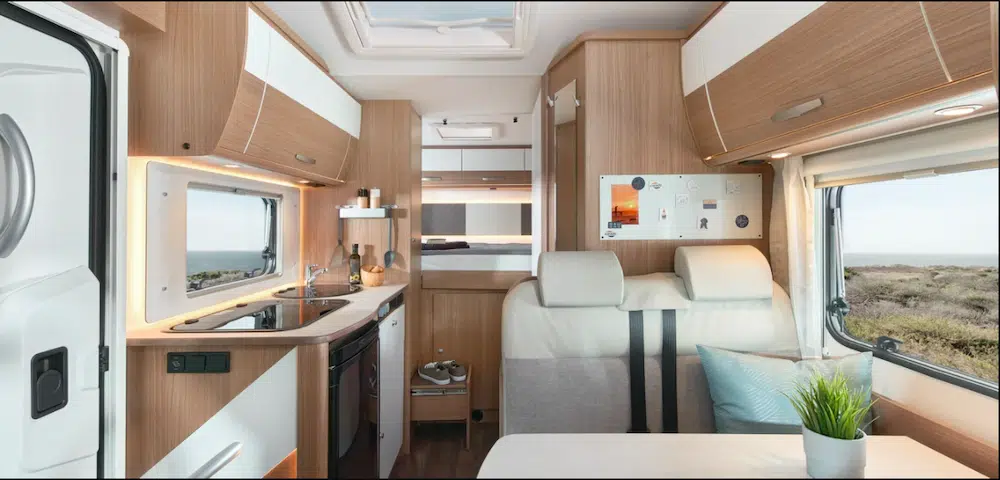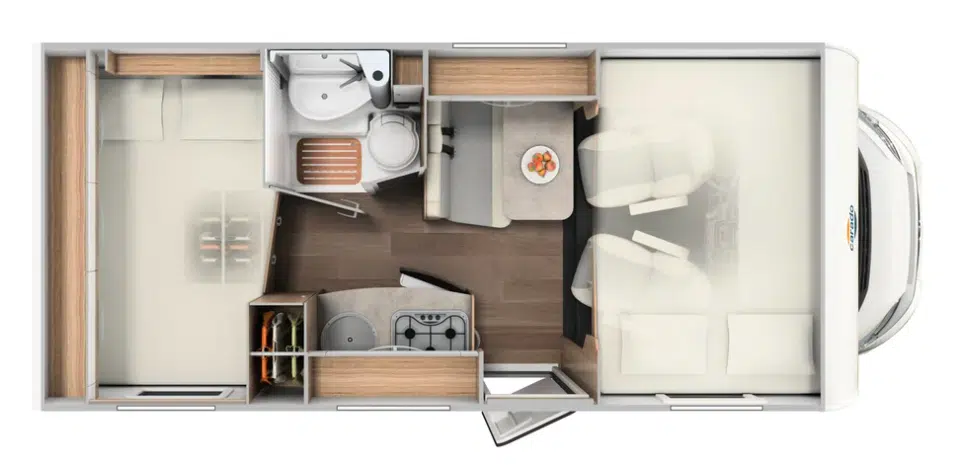 More European Class C motorhomes…
If you want to trawl your way through more European RV manufacturers, here's a pretty comprehensive list.
Not all of them make small Class C motorhomes, but it's a great starting point for your search.
What is the smallest Class C RV?
The smallest Class C RV that I've been able to find is by Australian manufacturer Explorer Motorhomes. At just 5.8m this is the smallest Class C on the market and manages to include everything you need in it's innovative layout.
Check them out here: ExplorerMotorhomes.com.au
DON'T FORGET: Save yourself hundreds of hours of research and download our master list of every single RV model in the US, including links to the manufacturers websites for each individual floorplan.
If you're looking for other RVs in the 'small' category, here are some other options for you to consider:
Do you have a small Class C motorhome? And are your happy with the size and performance of your RV? We'd love to hear.